Here's Oona Chaplin nude to put her body on display on Game Of Thrones.
She starts out the scene naked with her just having made love with her man. He walks away to ponder a few things but with Oona sitting there invitingly, he can't help but get in there for round two.
"If you don't put some clothes on, I can't promise I won't attack you again," he says.
But she has no wish to resist and we see Oona's curves and a lot of ass as she lays out throughout the scene.
At the end of it, when he goes back to her, we see a glimpse of her breasts as she rolls over.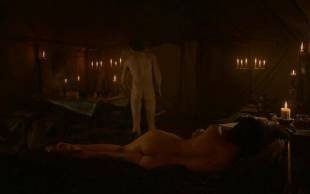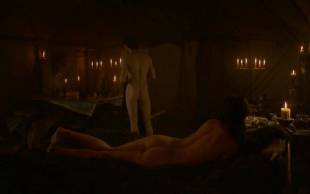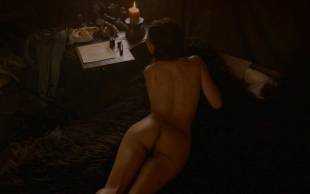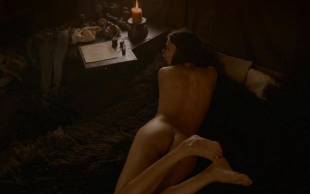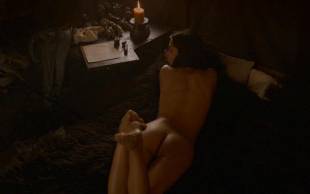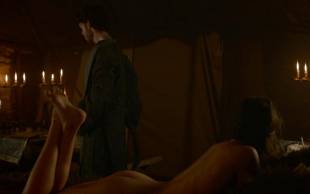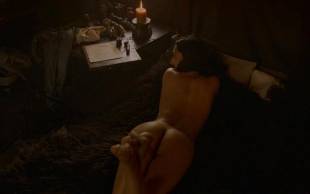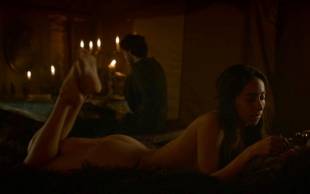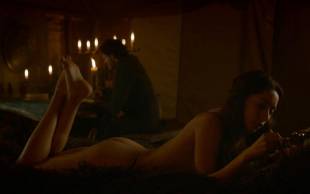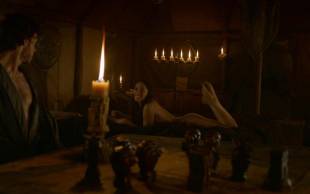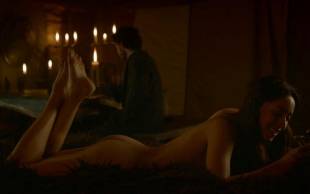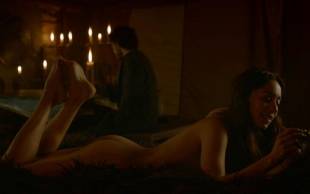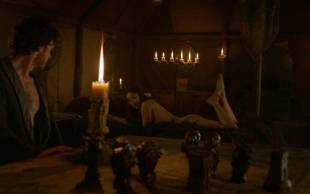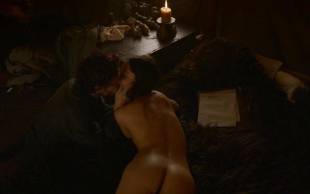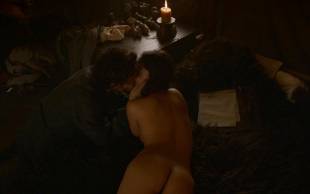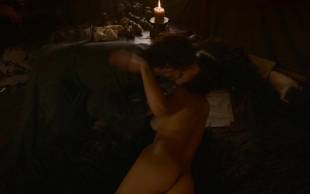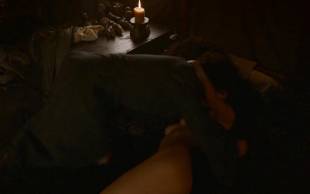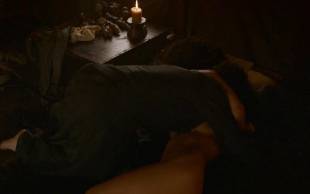 Oona Chaplin Nude Is Tough To Resist On Game Of Thrones (Video)