Here's Deborah Ann Woll topless on True Blood.
Even though she stars on the HBO show, Deborah is notorious about not showing anything and preserving her modesty.
But -- even though she doesn't bare her nipples -- in this scene we get to see the most she's shown.
And since this is the final season of the series, this amount of topless side boobs will probably be the most she will ever display.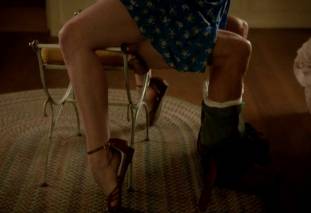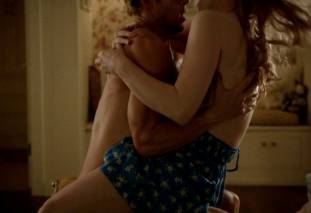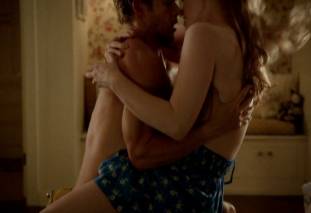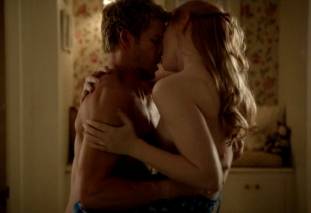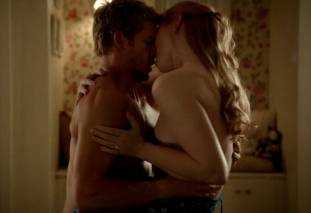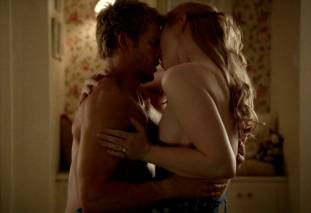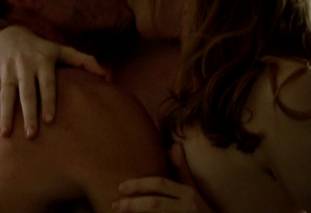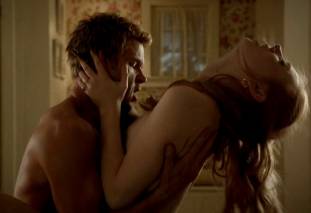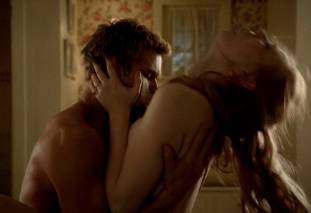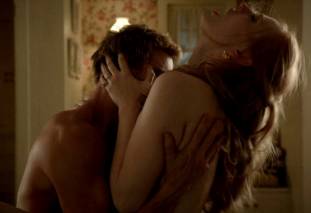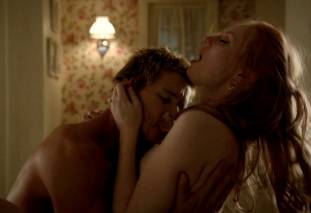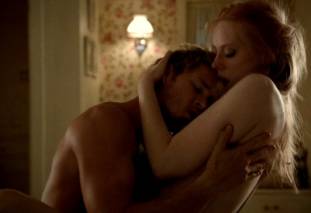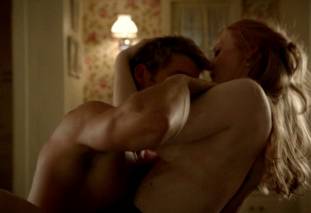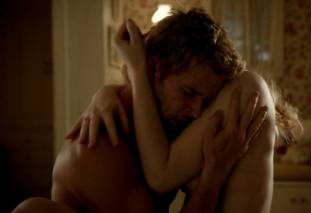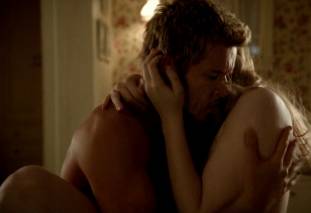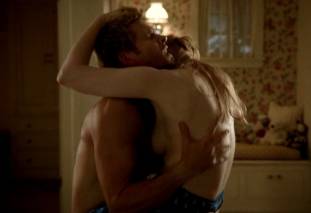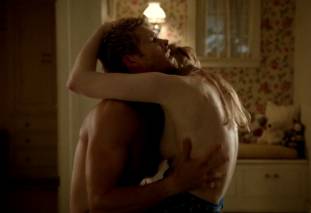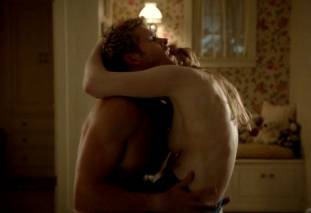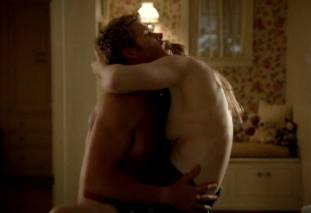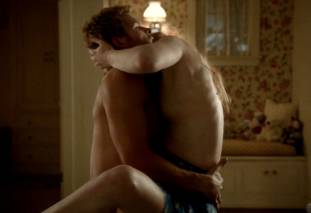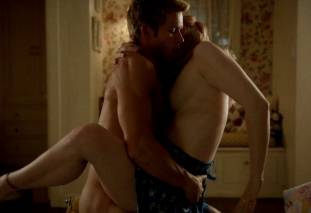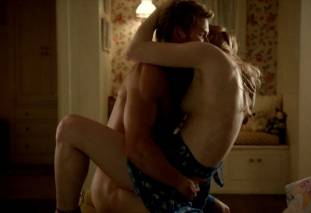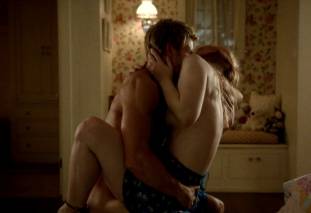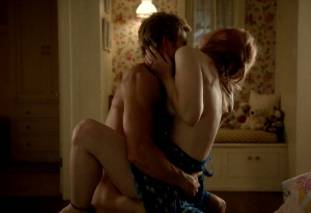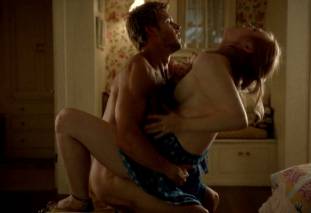 Deborah Ann Woll Topless on True Blood (Video)