Here's Crystal Lowe topless from Wrong Turn 2.
Crystal, playing Elena Miller, takes off her top and then the bra as she gets into the water. She then turns around with her hands over her breasts until she reveals all.
We get a nice closeup of her tits before she covers up.
She then finds the cameraman to give him a blowjob and puts her panties back on after an implied sex scene to chill in the sand.
There's also a great shot of her ass in a thong before the scene is out.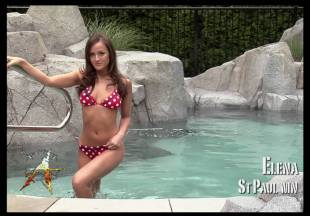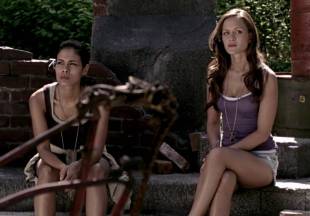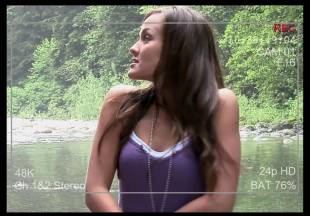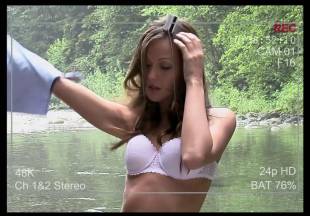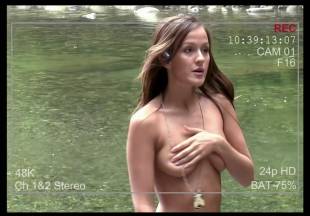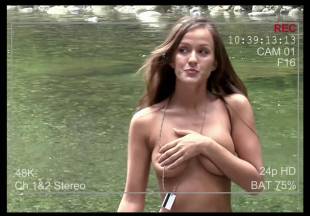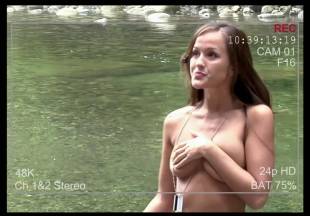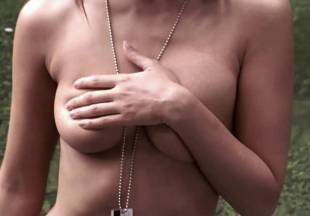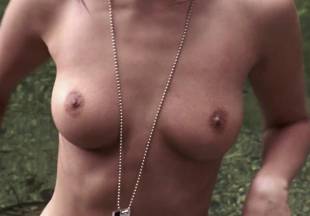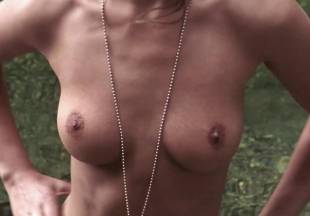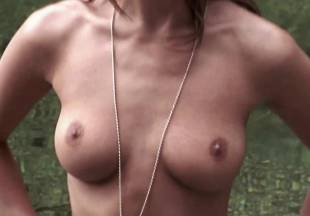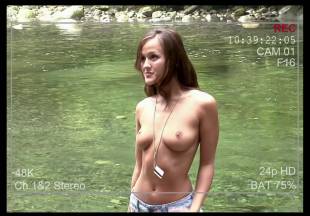 Crystal Lowe Topless For Swim In Wrong Turn 2: Dead End (Video)