Brooklyn Decker was last year's Sports Illustrated Swimsuit Edition covergirl.
The issue featured some fantastic, to drool over photos. But since Sports Illustrated isn't exactly enthusiastic about the naked body, any shots that showed Brooklyn Decker's nipples were edited or left out altogether.
Fortunately for us, photographer Walter Iooss was daring enough to share a few uncensored photos of Brooklyn Decker's breasts in a totally see-through wet top.
The photos disappeared from his site almost as soon as they appeared so intentional or not, we thank Walter for finally showing us the glory of Brooklyn Decker's topless breasts.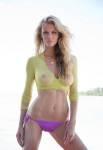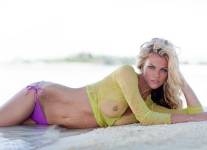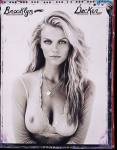 For more Brooklyn, see last year's swimsuit photoshoot.