Kate Upton loves all of America... and so do her nipples.
In her latest photo shoot, the beauty talks about her love for the country as she poses in several skimply bikins and topless shots only holding up the American flag.
And Kate Upton's nipples are definitely proud to be American too as the model reveals her breasts in a totally wet see-through top for a couple of shots. There they are are, standing up nice and proud.
But that's not the only time we see them but that is the best one, we also get a couple of glimpses early in a wet bikini followed by her on the grass in a mesh top.
"One wish? I would have smaller boobs," laughs Upton near the end of the shoot. "Just kidding."
This girl has got the big guns and she knows how to use them.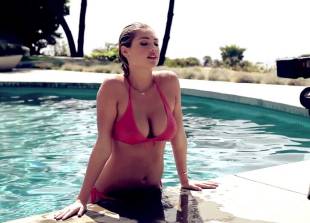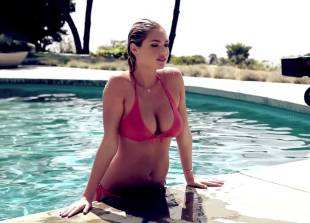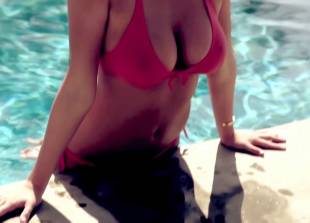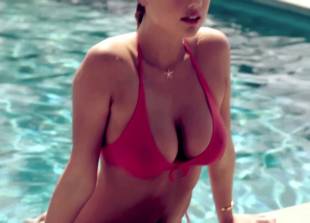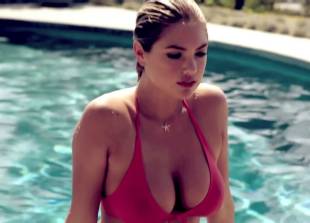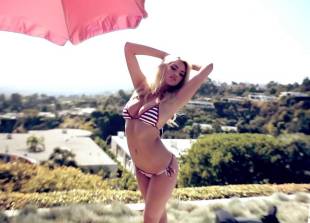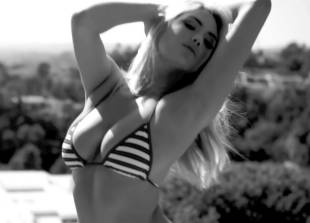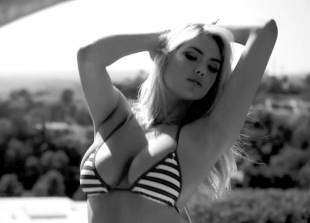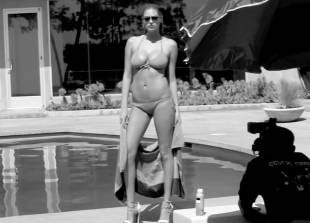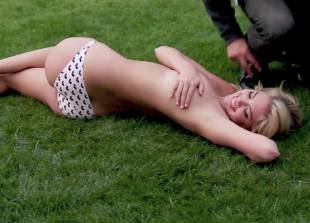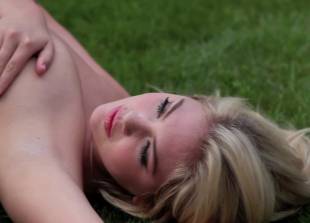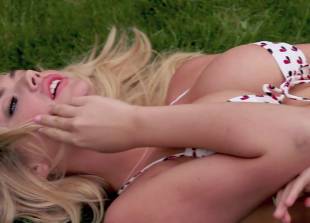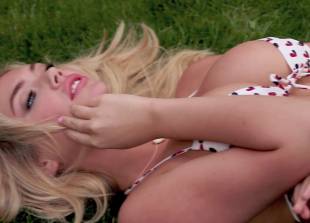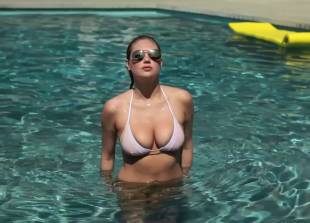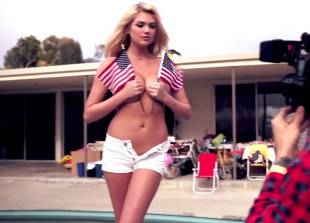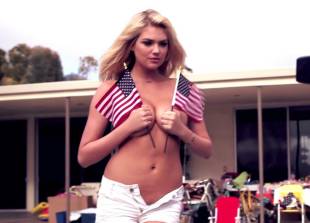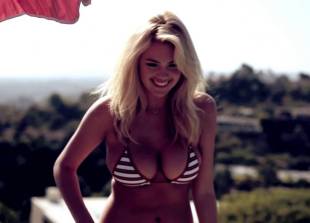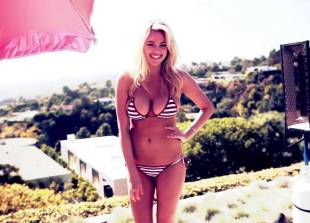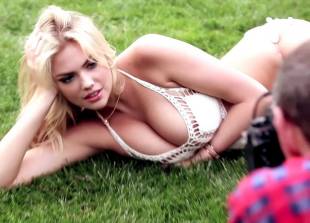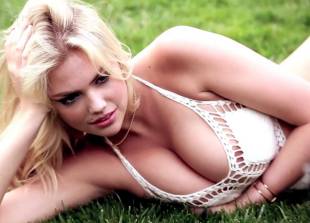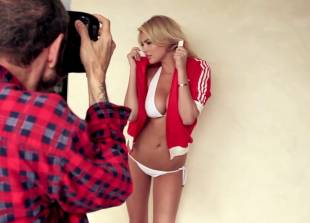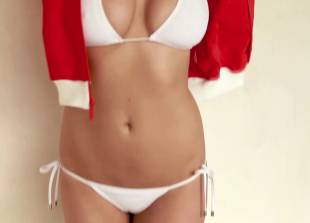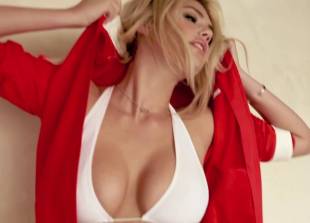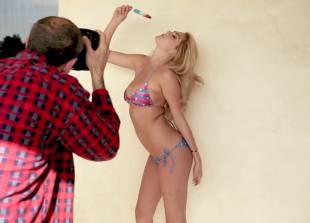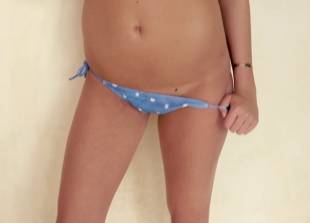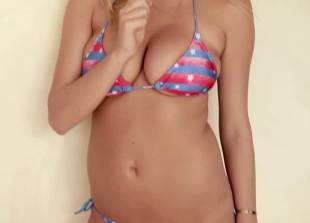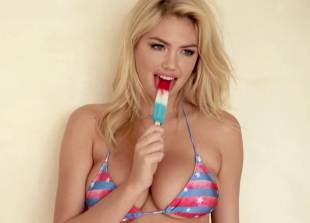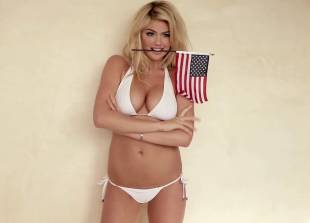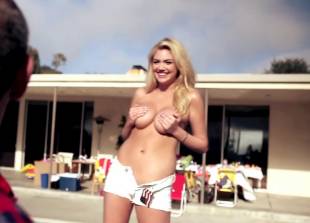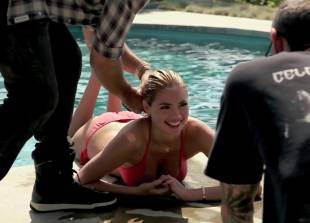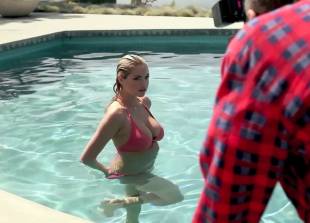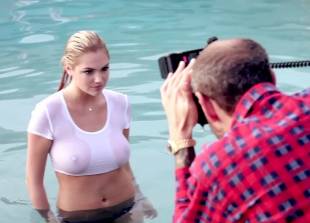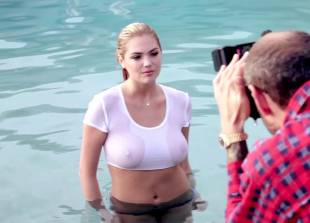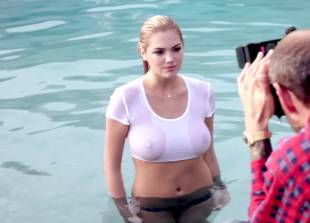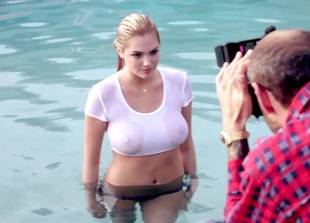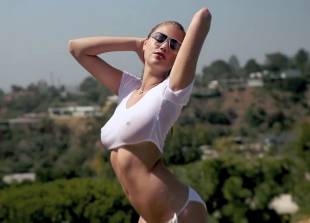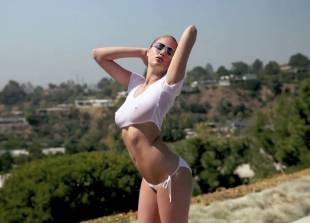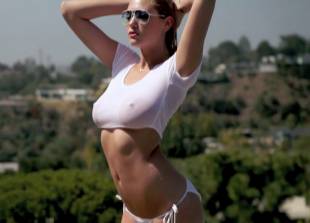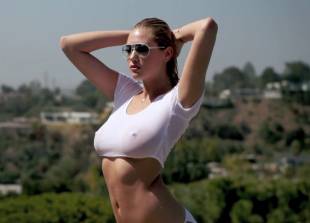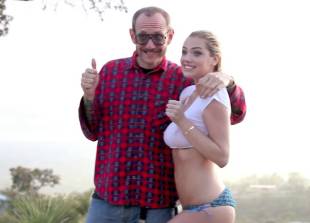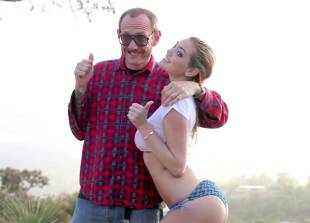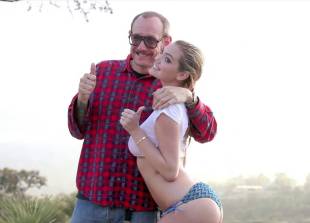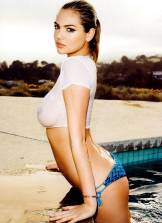 Kate Upton's Nipples Stand Proudly In See-Through Wet Top (Video)