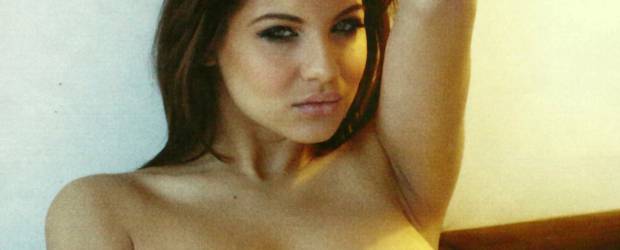 It must have been tough growing up with a name like Lacey Banghard.
But the sizzling British model is now embracing the name in the latest issue of Loaded magazine.
"If I had to go without sex for the rest of my life," she says. "I honestly thing that I would die in about three days."
Along with Lacey Banghard nude in bed and the shower, we also get some other fantastic quotes on her breasts.
"I can fly. I just use my boobs -- they're magical. They get me out of trouble. That's one thing you can say about them. But no matter how many times I tell them, people don't believe I haven't had a boob job. Which is when they ask for a squeeze."
Lacey's unusual surname apparently is a result of a misspelling by immigration when her paternal grandparents moved to the UK.