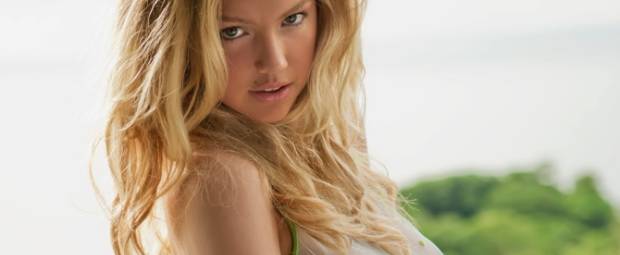 Swimsuit model Kate Upton gets into something more comfortable on the location of a shoot.
And even though the filmsy clothing may help her from the cool wind, it gives us a great look at Kate Upton's breasts in a totally see-through top.
Don't miss the last one, which presents a fantastic peek at her nipples.
Update: Kate is the cover girl for this year's swimsuit issue! Find the photos, which includes some topless shots, at The News Vault.