Here's Morven Christie topless in bed on Hunted.
Morven is lying down when her partner brings up something she doesn't want to talk about. So rather than respond, she decides to jump on top of him and rip off her clothes.
You can get a slight view of her body but we get a fantastic look at Morven Christie's breasts with her on top and the blanket behind her.
She begins to make her way down but he's not buying it and tells to stop.
"What?," she asks when he says they need to talk. "About shagging?"
"About shagging to avoid talking," he says.
Heck, that's one "problem" we would eagerly overlook.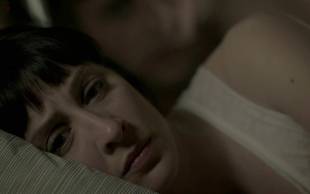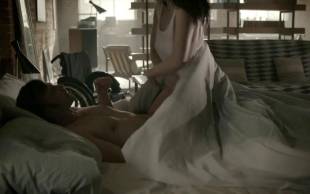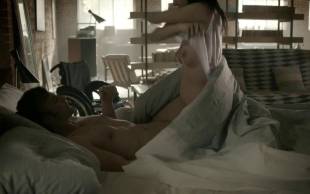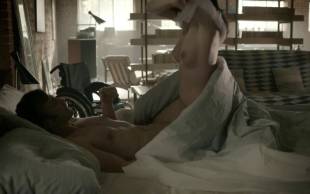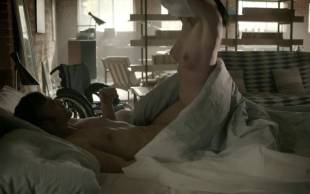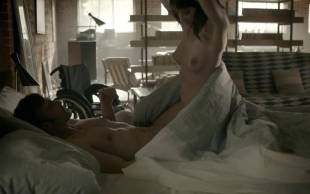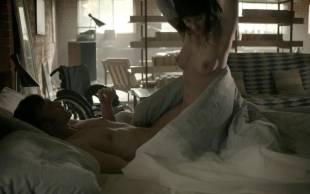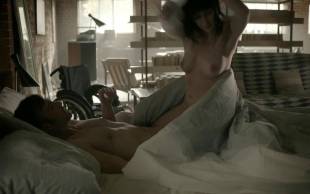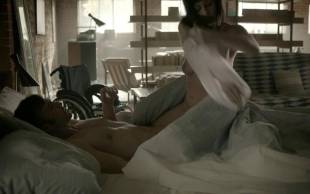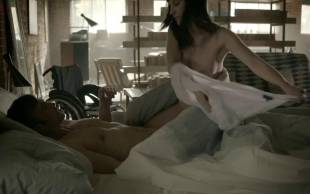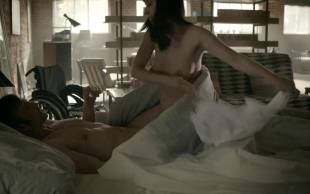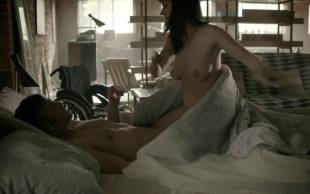 Morven Christie Topless To Avoid Talking On Hunted (Video)