This scene with Ana Alexander & Kate Orsini nude comes to us from the latest episode of Chemistry.
It begins with Alexander and Kate Orsini taking off their robes then sitting around naked and striking up a conversation that goes from waxing to lesbian sex in a matter of seconds.
"Did you see that movie Black Swan," asks Orsini. "What did you think about the girl-girl stuff?"
"It could have been better," replies Alexander.
"Really... are you here alone?," she inquires.
When Ana replies she's here with someone, Kate Orsini says: "That's a shame because I would really like to taste that pussy."
"I'm here negotiating this deal and it always makes me horny," she adds. "What about you? What makes you horny?"
"Everything" replies the busty Ana.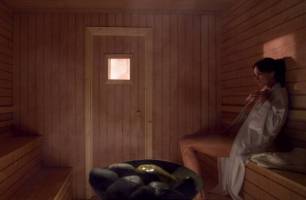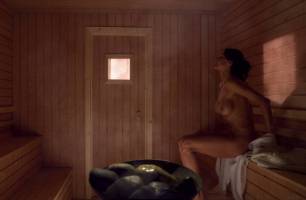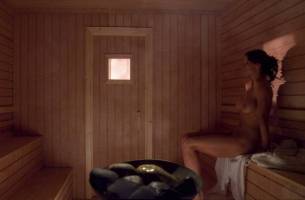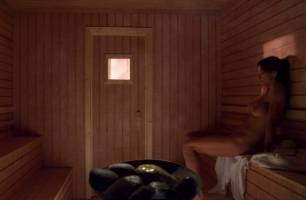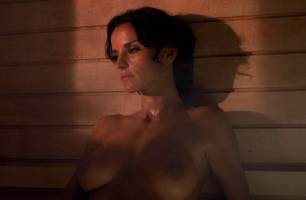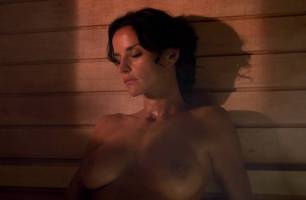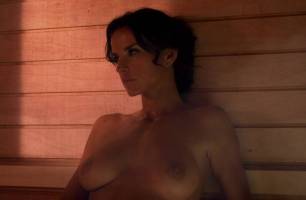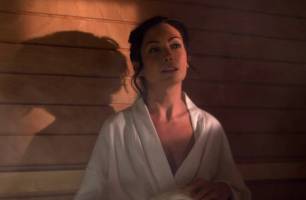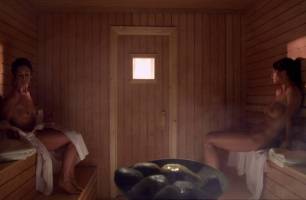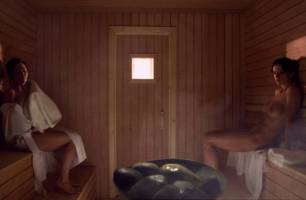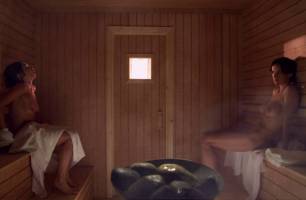 Ana Alexander & Kate Orsini Nude and Horny in the Sauna (Video)