Julianne Hough & Nina Dobrev are best friends.
And what better way to prove that than by stripping together on a boat to reveal their naked butts for the first time.
Careful not to reveal all, the babes crop the bottom of the picture but the sight of Julianne Hough & Nina Dobrev nude together on a boat is enough to get us drooling.
Nina is in the red bikini and Julianne is in the black.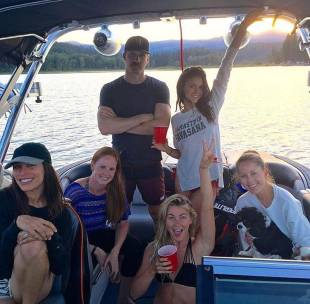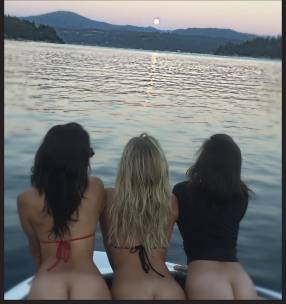 More photos from their wet holiday can be seen at Pop Minute.