Here's Dora Madison Burge topless from the newest Dexter.
Dora, who is playing Vince Masuka's never before known about daughter this season, surprises him here when he finds out she serves drinks with a topless smile.
Vince should have suspected something when he knew she spelled Niki with one k. But anyway in this scene, he tries to avoid seeing his girl's breasts while we try to do the opposite and enjoy those cute nipples.
"I didn't know this was a breastaurant", he says.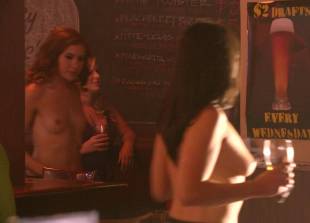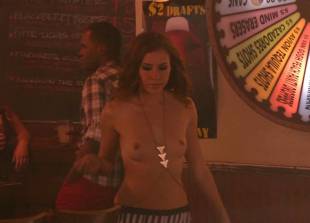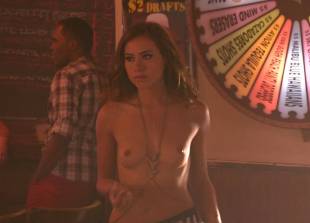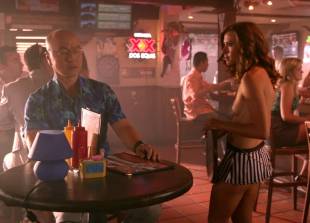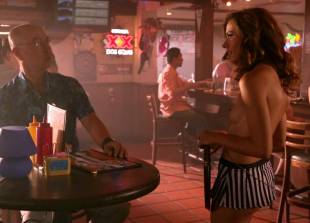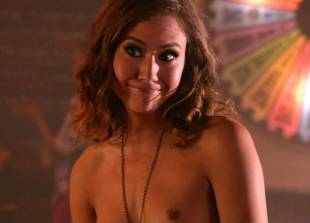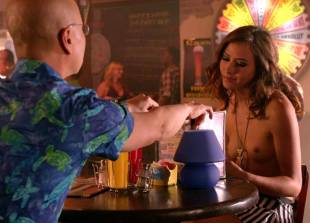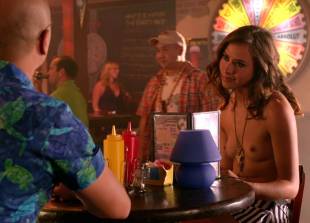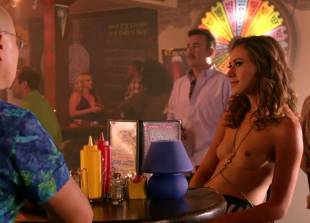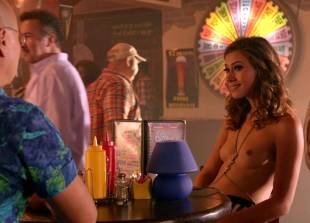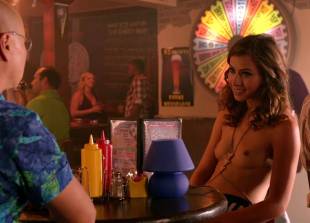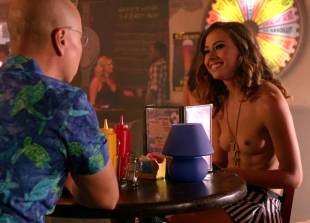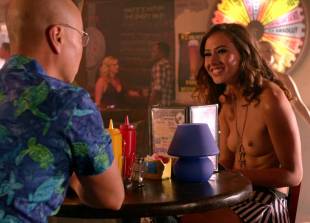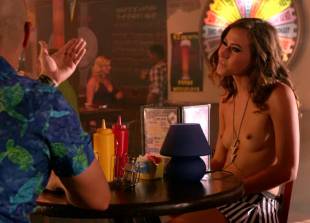 Dora Madison Burge Topless For Surprise On Dexter (Video)