Here's Natalie Paul topless in Power.
Natalie unhooks her pink bra and reveals her breasts as she tries to seduce 50 Cent.
She walks up to him, all the while with him staring at her tits, and tells the rapper to jerk himself off.
50 Cent aka Curtis James Jackson sticks his hands into his pants and even exposes his dick in the scene before Natalie interrupts the rapper.
"Now, you can't be having all the fun," she tells him as she takes his other hand and guides it to her pussy.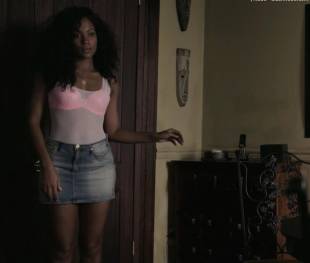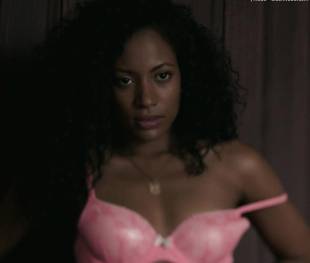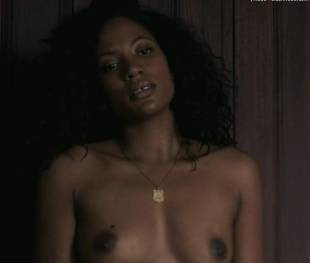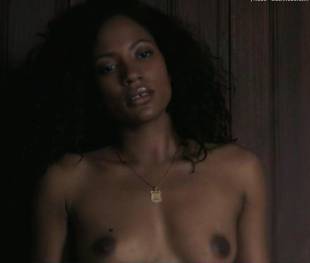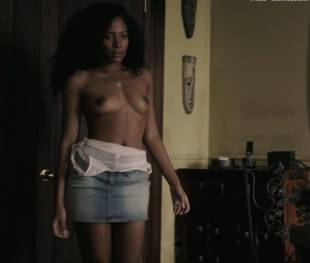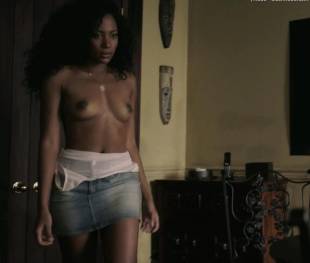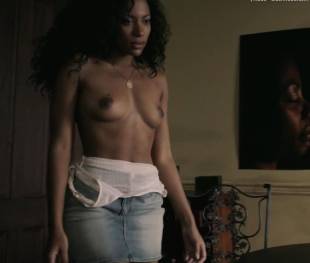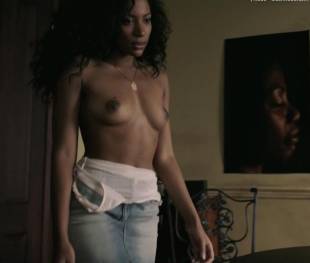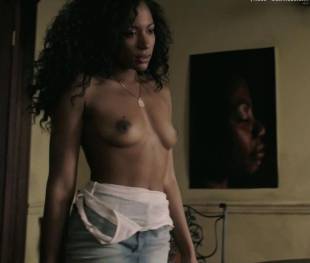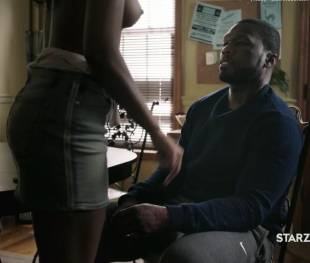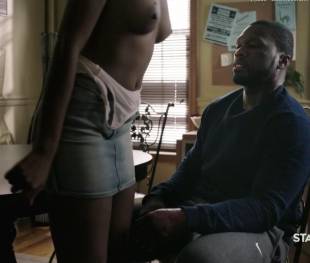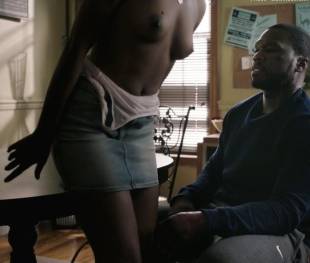 Natalie Paul Topless with 50 Cent Exposed in Power (Video)