Watch all of Playboy TV online FREE!
Here's Willa Prescott nude to share her American pride after being named Playboy's Cybergirl of the Month.
The sun shines on Willa's slender all-natural body as she shares how she spent the July Independence Day in the middle of the California desert.
Willa Prescott starts off in a white tank and white panties but it's not long before all she's holding is an American flag for a view of everything from her gorgeous tits to shaved pussy and butt.
"I am so excited I got Cybergirl of the Month for July; it's my birth month," she says. "The wind was so perfect — I felt like a Fourth of July angel! It was so cool."
"My best quality is that I'm super friendly. Posing nude feels very natural to me. I have dreamt of posing for Playboy for forever!"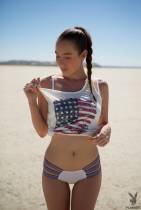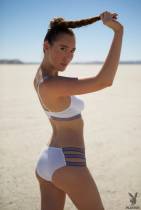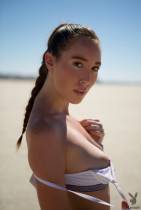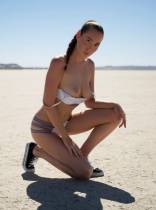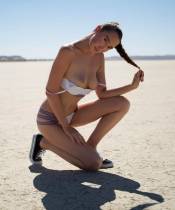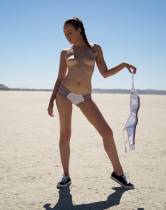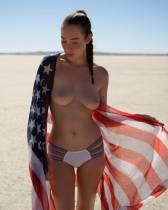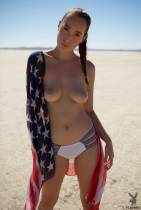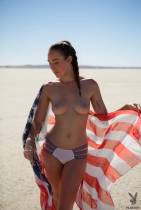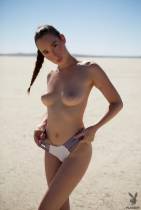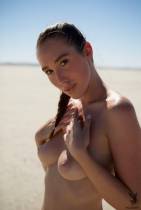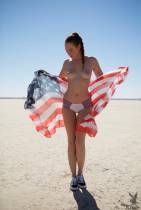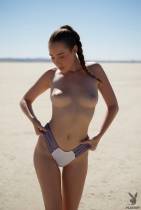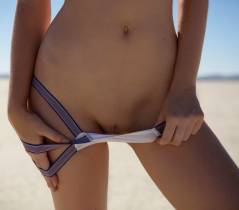 Special thanks to Playboy Plus for the photos, where you can see pics with HD videos of thousands of Playboy babes from around the world for just $1. You can also currently join Playboy TV with its ton of uncensored content including hardcore for free.