Here's former Big Brother contestant Michele Noonan nude on Foursome.
Michele, who called herself a geek on the reality show, has been desperate for attention ever since it wrapped.
She's gotten a divorce, undergone a makeover that included a boob and nose job.
So this past weekend she appeared on the Playboy reality show Foursome to take it up another notch -- have sex with strangers who happen to find themselves in the same house.
The rest of the cast was made up of Heat (Jason Rosell) from 'I Love New York', Pumkin (Brooke Thompson) from 'Flavor of Love', and Dunbar (Dunbar Merrill) from 'Real World: Sydney'.
To promote the appearance, Michele told her fans it was a "dating show" -- but don't let that fool you.
Exactly how many dating shows would show you Michele Noonan naked, licking ass, having sex and dressed up as a dominatrix?
And Michele, before you do an all out sex tape -- because we all know where this is going -- please get that awful boob job fixed.
See uncensored photos below: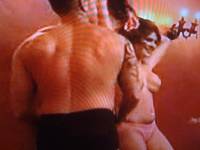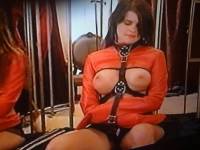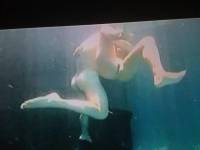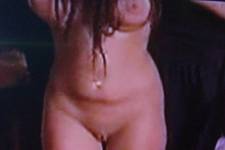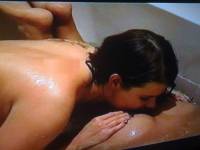 A couple of short clips from the episode:

Michele Noonan in the tub on Foursome (Video)

Michele Noonan has sex on Foursome (Video)